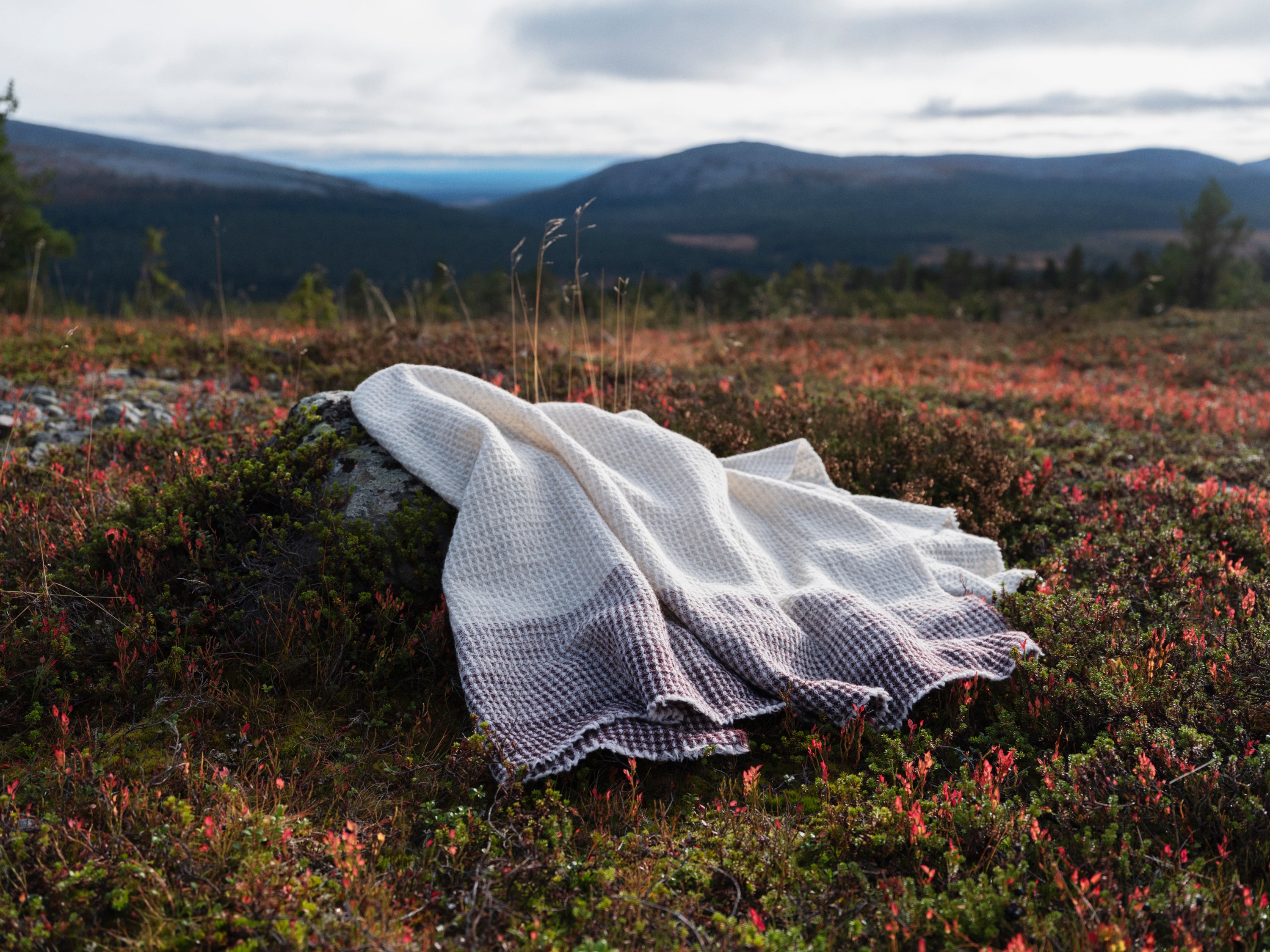 Nordic naturality & crafted sustainability
We bring nature home
Upgrade your home with Nordic crafted sustainability
Established in 2017, Bonden is a pioneer within sustainable premium home textiles. We are the first company to introduce industrially woven fabrics made from Finnish lamb wool. Local production, sustainable materials, and the unique craftsmanship of the Nordics have been the foundation of our textile collection from the very beginning.
Our collection includes blankets and cushions, linen bedding, and sauna-bathing textiles. These products serve as the base for sustainable home decor that can be easily adjusted to suit your changing life situations. We want to inspire you to create spaces by freely combining materials, colors and shapes. 
Our work is guided by the respect that we have towards nature. We create timeless home textiles that are functional with natural characteristics. Each of our products can be combined with one another, and every product must fulfill its purpose during its lifespan. This means that our products are designed to be up-cycled and returned safely to nature at the end of their lifecycle.
Use your creativity to be more sustainable
Our textiles are plant-dyed with vivid shades and natural colors that can always be combined with each other. Through this you can easily create multiple harmonious combinations from our products
We combine natural tones of raw materials with carefully curated Natural Dyed colors inspired by the Nordic forest.