We believe that the relationship between humans and nature is the most unique thing in the world. We want to help you achieve a more responsible future where your well-being and comfort are not achieved at the expense of nature.
Unique textiles as a foundation for sustainable home decor
Bonden offers a sustainable foundation for decorating your home (around which everyone can create their own home and express their creativity). Our collection includes blankets and cushions, linen bedding, and sauna-bathing textiles. These products serve as the base for sustainable home decor that can be easily adjusted to suit your changing life situations. We don't want to be involved in overconsumption as producers or trendsetters, but instead we want to make long-lasting home textiles that stand the test of time. That's why our collection only consists of permanent elements, home textiles that can be complemented as needed. Our promise is that every new Bonden product goes together with the already existing collection. Even as fashions change, our textiles can be used to decorate timeless spaces and to renew your home as sustainably as possible.
The company that turned Finnish Lambswool into industrial textiles
Bonden was founded in 2017 by Fashion Designer -Trend Analyst Kati Hienonen. From the beginning, it was clear that the operation would be based on high respect for nature. At that time in Finland, 50-70% of sheep's wool was being thrown away instead of being used as a world-class raw material. In Bonden collection Kati wanted to utilize high-quality Finnish sheep's wool, which was often discarded due to production challenges of the relatively small farms and long distances. Pirtin Kehräämö, known for their handcrafted yarns, developed a thin wool quality suitable for industrial production for Bonden's needs. Bonden's innovation has been in the felting finishing of thin wool. The wonderfully soft wool is well suited for products that are kept close to the skin, such as blankets and pillows. The idea of the collection was to combine local production, ecological materials, and the unique touch of Nordic craftmanship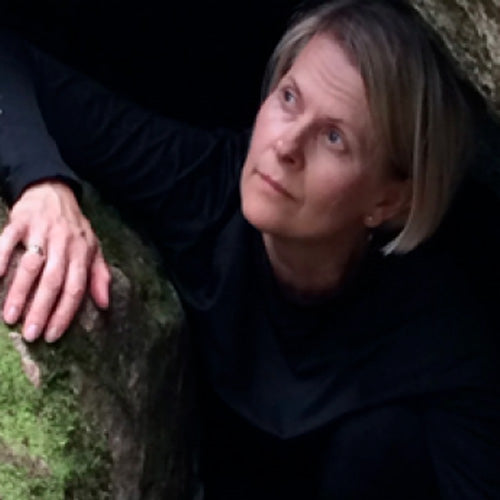 The Founder
"it is important for individuals to be aware of how their choices affect the environment, and how they can make sustainable choices for they home"
Kati has an experience as a trend analyst and has provided sustainability-related trend analyses to various companies, including Marimekko, Finnish Innovation Fund Sitra, and Visit Finland. Additionally, Kati has served as a trend expert in a biomaterial innovation group in a project lead by Tekes - the Finnish Funding Agency for Innovation. She noticed a dilemma where, on one hand, new material innovations were being developed that may not be sustainable for the environment, and on the other hand, existing raw material opportunities nearby were being disregarded, such as the by-product of meat production, Finnish lamb's wool was. Rather than focusing mainly on creating new fibers and technologies, it would be good to know how to utilize existing fibers more efficiently and sustainably.
100% wool felt collection
Natural dyed Finnish Lambswool Collection Launch at London Design Fair Finnish Form Exhibition
Bonden Showroom
Telakkaranta, Helsinki, Finland
Wellness collection
Bedlinens from  natural dyed 100% European Linen (Öko-Tex). House by an Architecht-exhibition / Space of Mind cabin by Studio Puisto
Wellness collection
Sauna-spa textiles  of  natural dyed 100% European Linen (Öko-Tex). House by an Architect –exhibition / Space of Mind cabin by Studio Puisto