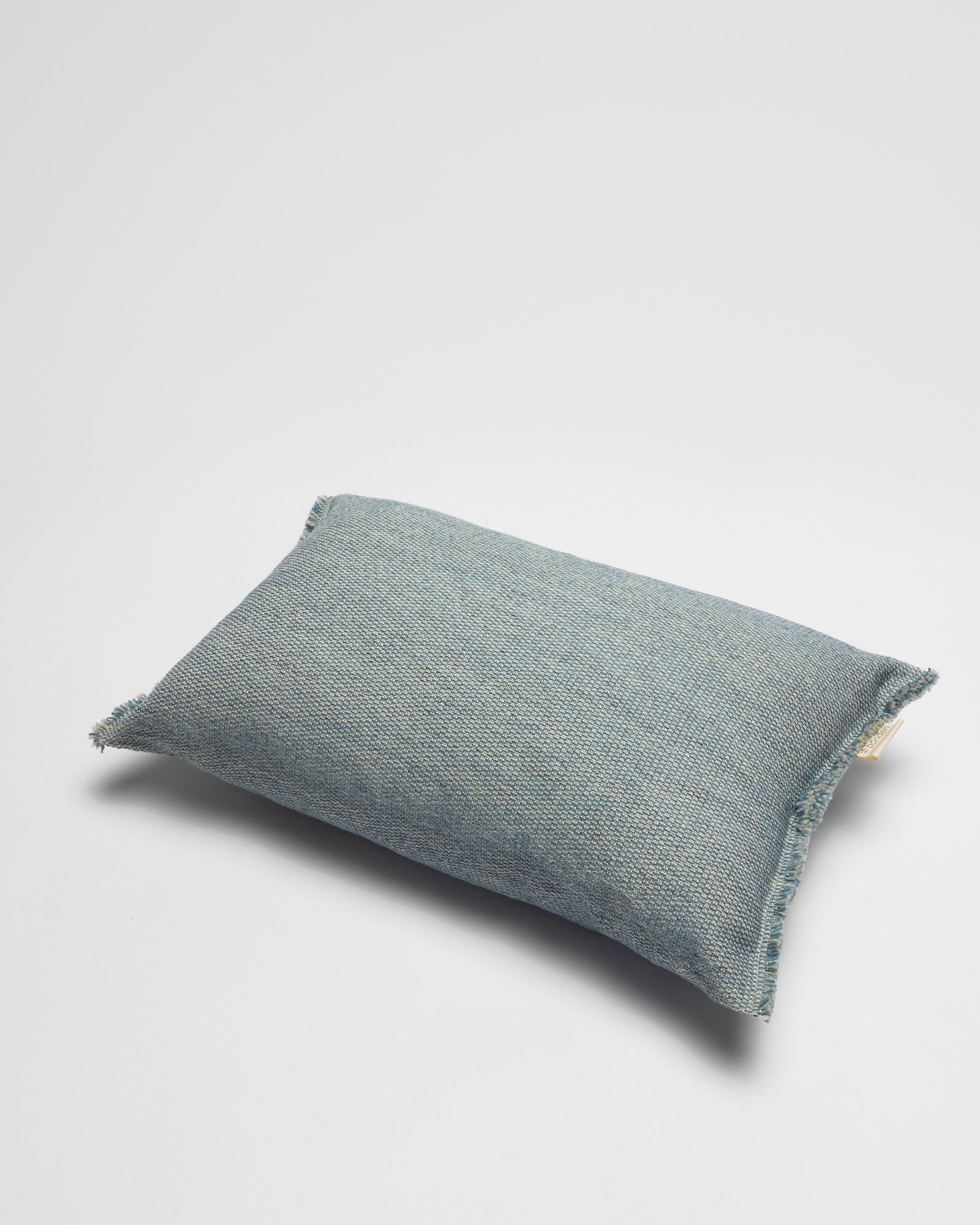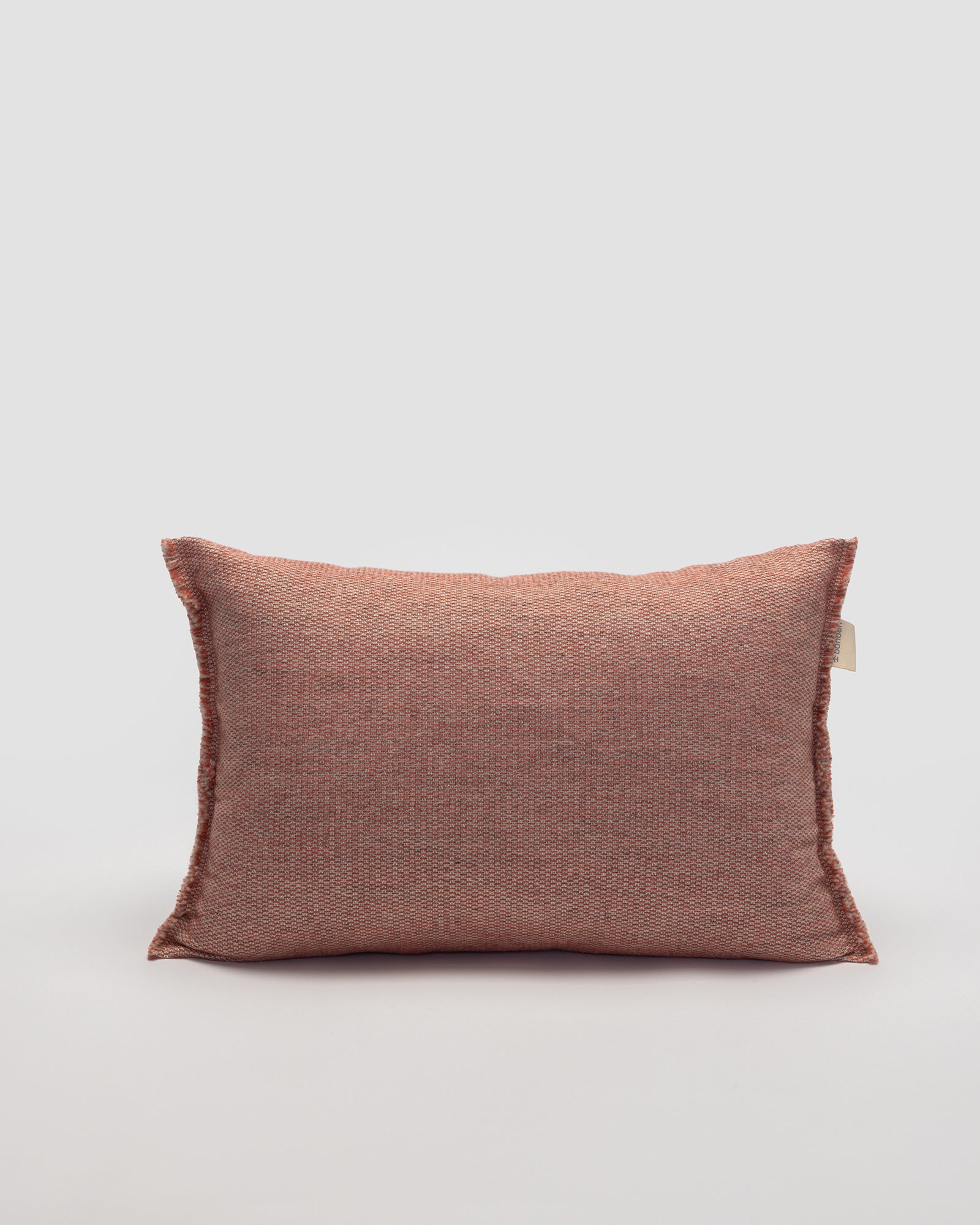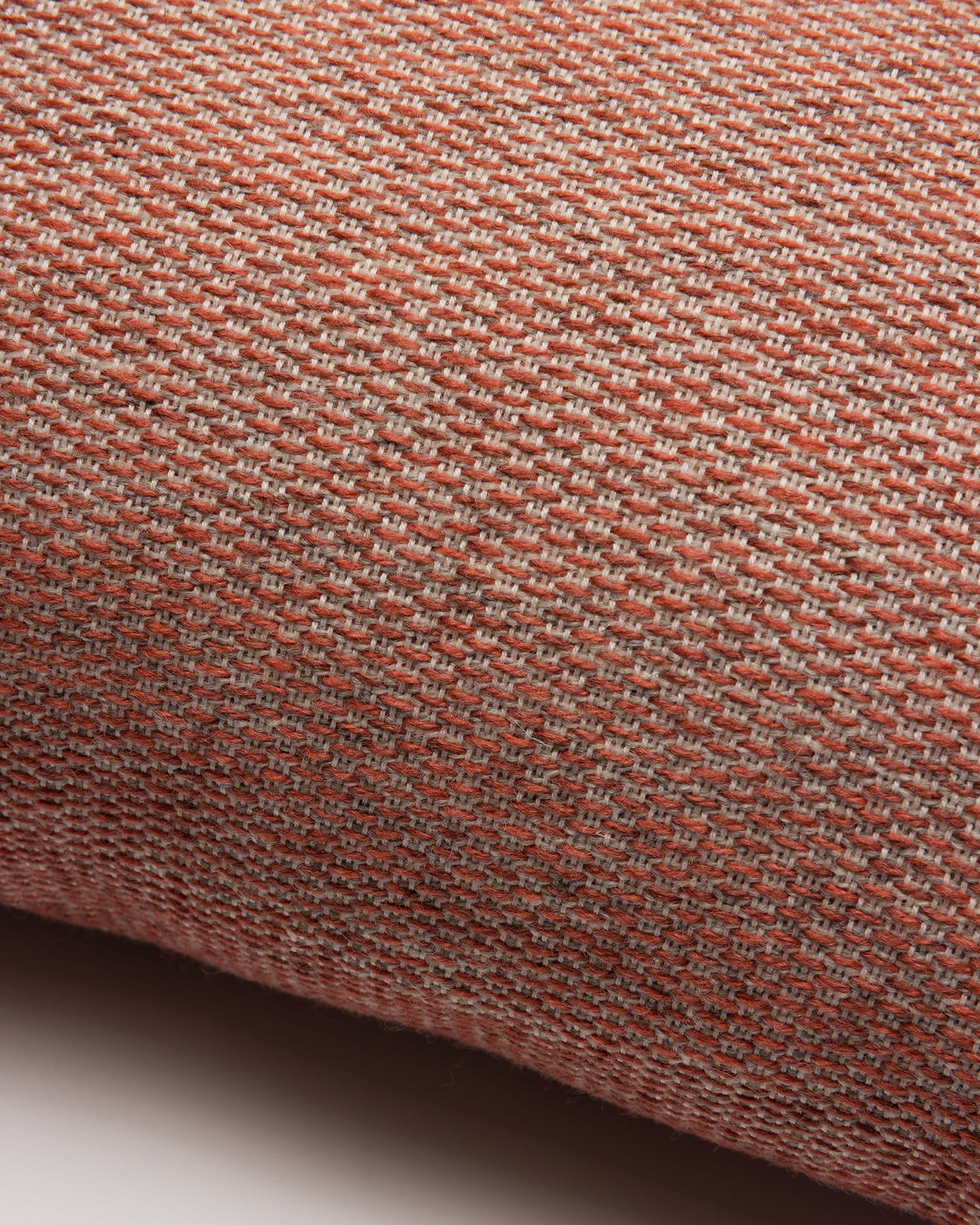 Kaarnas cushion
Add a touch of nature to your living space with this specially crafted cushion. Experience the benefits of natural Finnsheep wool which has the unique ability to allow air to circulate, provide warmth, and resist water and dirt. These remarkable features make Finnish lambswool not only practical but also highly functional.
This cushion with a hidden zipper in the back and with fringe trimmings is a timeless piece that blends contemporary design with a natural, organic feel. The melange surface of the material and natural-dyed colors brings a natural accent to this cushion. You can select your favorite colors from the natural dyed color options of this cushion.

Combine the cushion with any Bonden cushions or throws and decorate your home with a subtle Nordic aesthetic.

Size: 60 x 40 cm
Material: 66% Finnish Lambswool, 34% organic cotton (GOTS