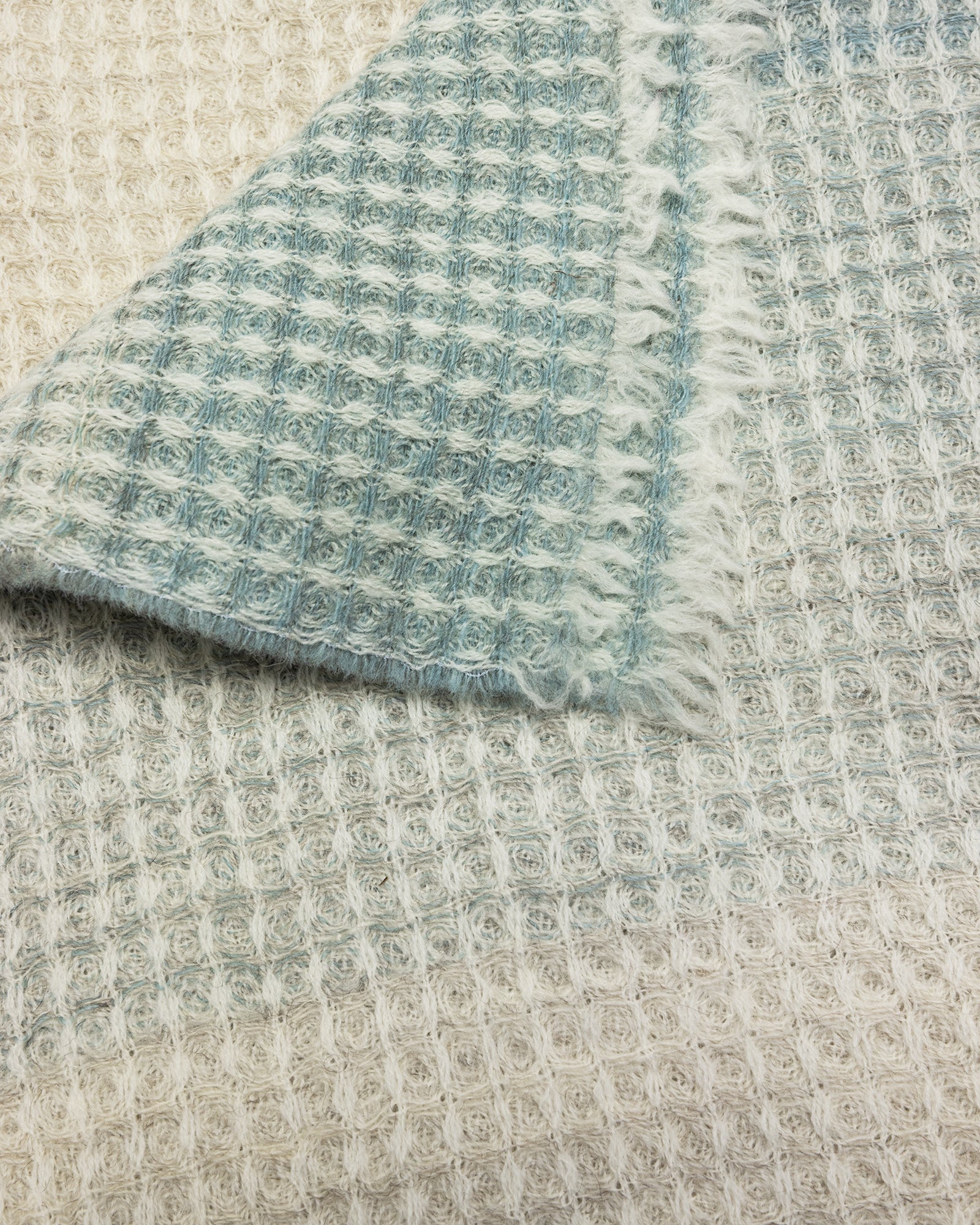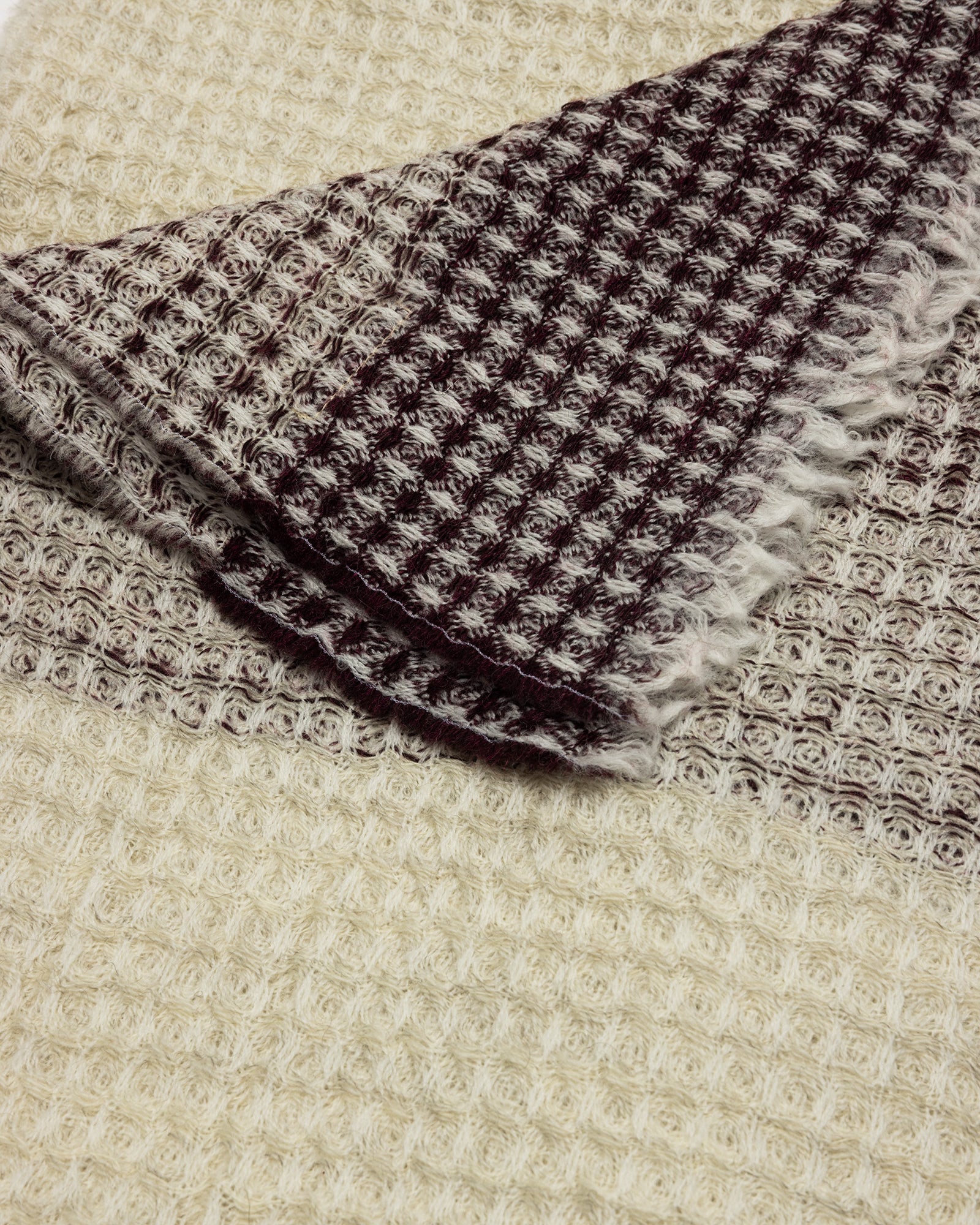 Kustavi Blanket
Color:
Beige / Birch Yellow
Enjoy the breathability and warmth of a natural Finnsheep wool - features that make Finnish lambswool unique and naturally functional. The natural-dyed color gradient in the design showcases the transition of colors in the Northern landscape, from the muted hues of winter to the vibrant tones of summer.
Add a touch of nature to your living space with this elegant and unique throw. The jumbo waffle texture of this throw is ultra-soft and cozy, thanks to our innovative felt finish.
Upgrade your decor by draping it over a chair, placing it at the foot of your bed, or folding it on your sofa. Pair the throw with Bonden pillows in any naturally dyed color. The shades of natural dyes are always a perfect match, ensuring a successful result. Choose your favourite from our plant-dyed colors that are inspired by the natural hues of Nordic wild plants, including birch, pine, woad, willow, and crowberry.

Size: 130 x200 cm
Material: 55% Finnish Lambswool, 45% mulesing free wool