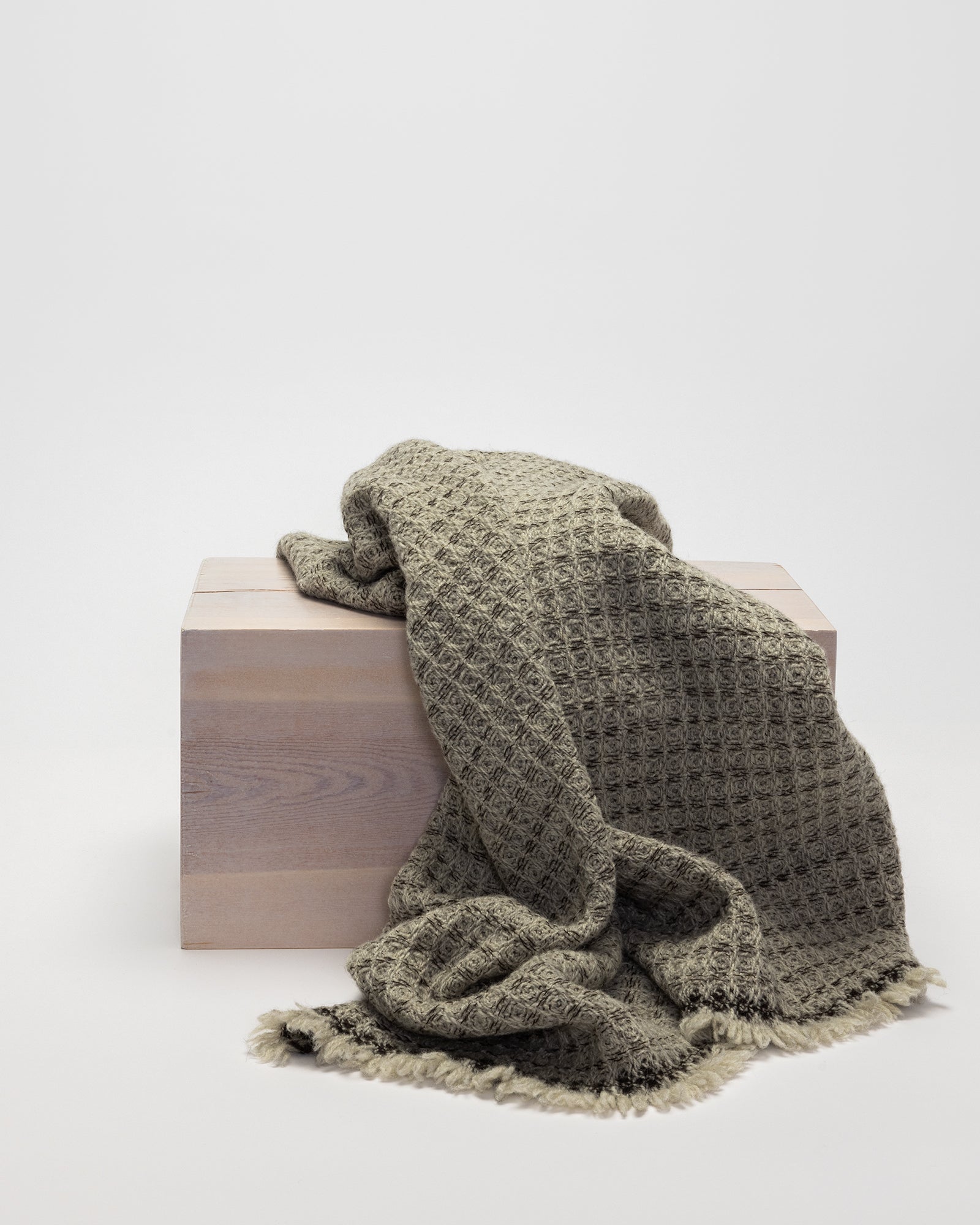 Pallas Blanket
An entirely unique piece of Nordic craftsmanship, in the form of a 100% Finnish lambswool blanket that is woven by master artisans in Finland. The blanket has a structural, almost three-dimensional pattern that is designed to provide natural insulation, which keeps you comfortably warm in varying temperatures.
The natural properties of Finnish lambswool, such as breathability, heat insulation, and water repellency, make this throw versatile, durable, and a beautiful home textile.
The inspiration for this classic throw blanket comes from the lifestyle of people in the North, where textiles have been treasured as heirlooms. Textiles in this region are expected to have a durable, versatile, and timeless design. With this blanket, you can decorate spaces that require the use of pure, easy-to-use, and natural materials that you will never get tired of. Finnish lambswool has natural properties that repel dirt, making the blanket easy to maintain. Simply airing it outside is enough to clean it, as the wool naturally cleans itself.
Size: 140 X 180 cm
Material: 100% Finnish Lambswool