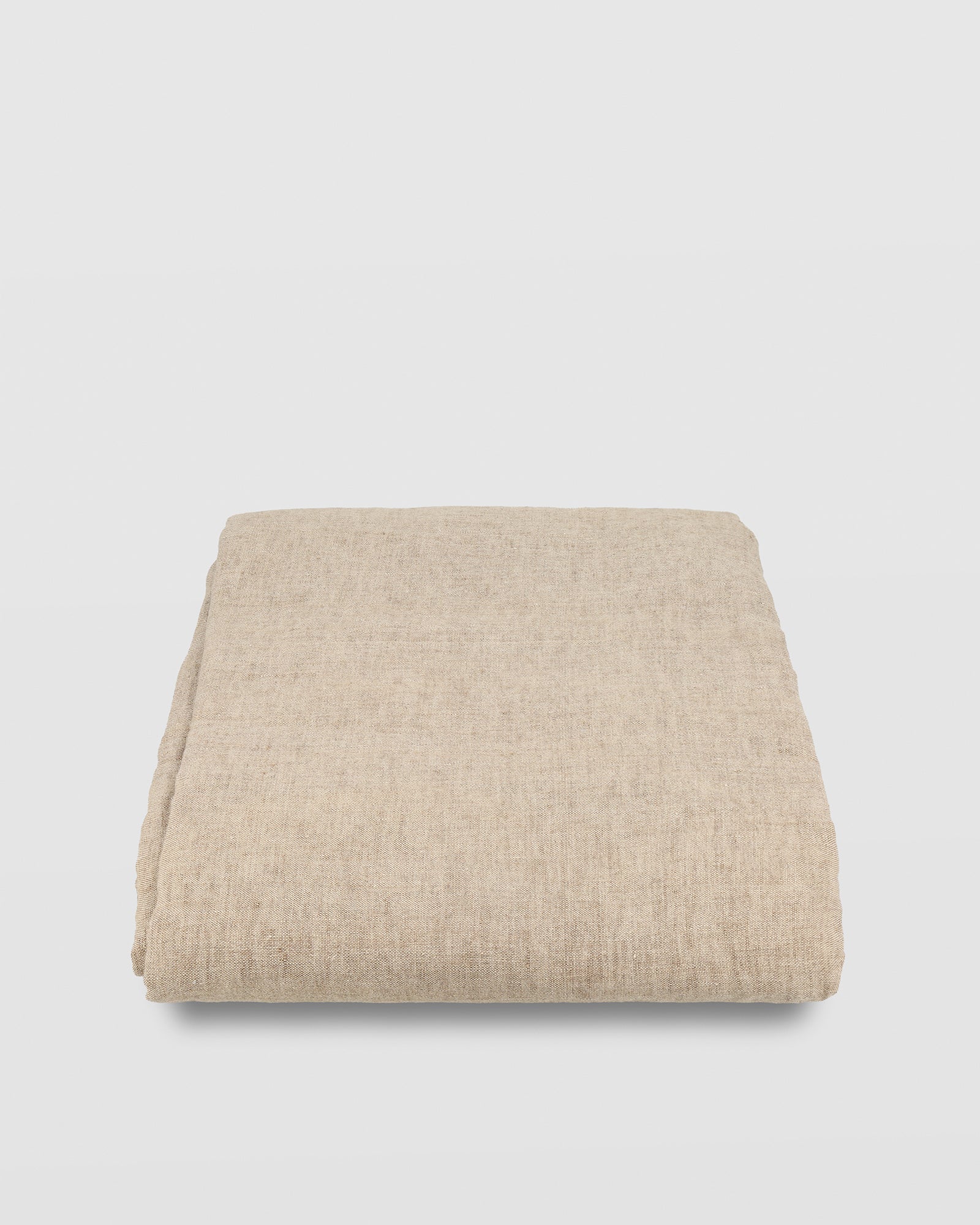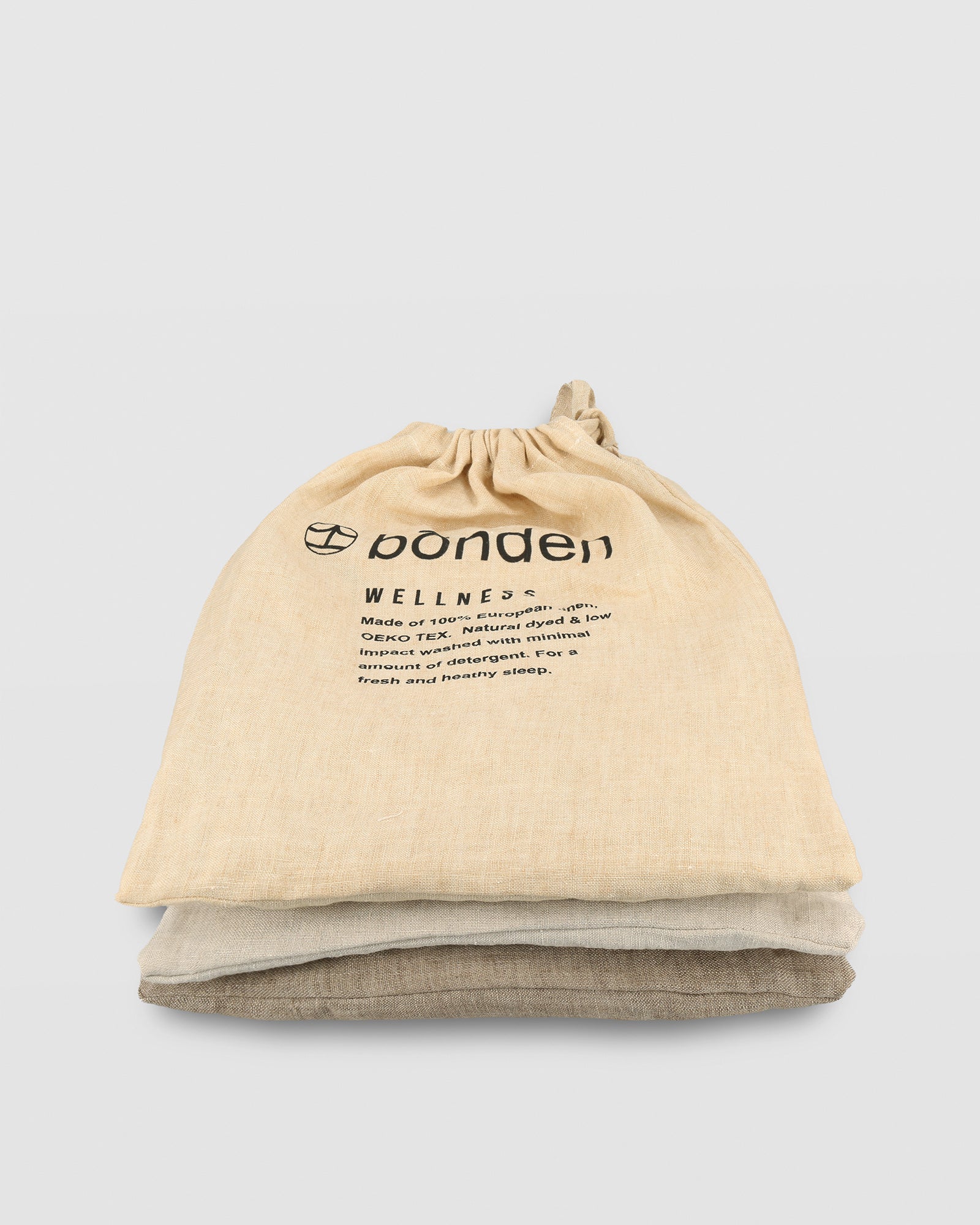 Unto Flat Sheet
Sleeping in our linen bedding is like sleeping in the heart of nature.  Our linen products come in colors of clay, beige, and honey, which have been naturally dyed to capture the essence of the Nordic landscape. By combining our linen plant-dyed products, you can create stunning and harmonious combinations in your bedroom. Lay down yourself on our flat sheet that brings the touch of nature to your skin.
Details:
• Yarn natural dyed 100% European linen

• Oeko-Tex® Standard 100 certified

• The fabric's combination of a subtle shine and casual wrinkles, along with its use of natural dyes, makes the fabric wonderfully soft against the skin

• Made in Portugal

• The openings at the top of the duvet cover and an open bottom make it easier to insert the duvet inside the cover

• Distinct, tactile feel which gently softens with time
• Lightly washed for extra softness  
Size: 160x260 cm
Tip: Feel free to use the flat sheet as a bedcover or even as a curtain - the fabric is large enough to be used in any way you desire.